®
P
D
O
C
o
n
d
a
d
o
d
e
H
u
e
l
v
a
DOP
ORANGE WINE
Certified by Europe under a P.G.I.
A unique wine that differentiates us
The production process
"Vino Naranja del Condado de Huelva" is exclusively made with Protected Designation of Origin "Condado de Huelva" white wines with an acquired alcohol content of less than or equal to 14.5% or from the must of fresh white wine grapes grown in the delimited geographic area that is fermentation-arrested with alcohol.
Registered wineries
Vino Naranja Condado de Huelva
With all-natural aromas
The original wine products are aromatized and possibly sweetened. These operations are carried out in such manner that, once completed, the aromatizing solution (aromatized wine alcohol) in the product comprises a minimum of 3%.
A natural solution is used for this aromatization. It is obtained from wine alcohol that fulfils the characteristics defined in European regulations. The orange peels are macerated in a proportion of at least 200 grams of peel for every litre of alcohol. The peels must be macerated in the alcohol in containers with a capacity of no less than 1,000 litres for a period of no less than six months so that all of the special characteristics are extracted into the end product. Finally, after maceration, the orange peels are separated from the aromatizing solution and the solution is clarified through decanting and filtering before it is added to the base wine.
Furthermore, the aromatized wine must be aged using the stacked barrel "criadera-solera" system in oak barrels or hogshead casks of less than 650 litres for a minimum of 2 years after adding the aromatizing solution.
Vino Naranja del Condado de Huelva is a unique and specific product with a long historical tradition in the geographic area of Condado de Huelva. It became particularly popular after the 19th century. There are highly renowned wineries such as Bodegas del Diezmo Nuevo, which was founded in 1770 in Moguer, that brought this type of aromatized wine out onto the market in 1870 with great acceptance in the local region and beyond Other wineries in the Condado area, mainly family-operated ones, were already selecting the best grapes in the early 20th century for use in making this Orange Wine product which they would sell after several years of aging in the oak barrels on the lowest rows of their solera system.
The notoriety of Orange Wine made in Condado de Huelva was even reflected in the work of Moguer-native poet Juan Ramón Jiménez, Nobel Laureate in Literature, whose parents successfully worked in the local region's wine trade and who wrote the following in 'Platero y yo' (Elegías, 1908): "… as September arrives, if the devil doesn't ruin the party, this cup is filled to the top with orange wine, almost always spilling over like a generous heart". It was also reflected in these verses by another Moguer-native poet, Francisco Garfias, who won the Spanish National Literature Prize in 1971: "Few in this world taste as much like Moguer as orange wine…".
An excellent product guaranteed!
Keep up-to-date
Lastest news
El Consejo Regulador de las Denominaciones de Origen 'Condado de Huelva', Vinagre del 'Condado de Huelva' y Vino N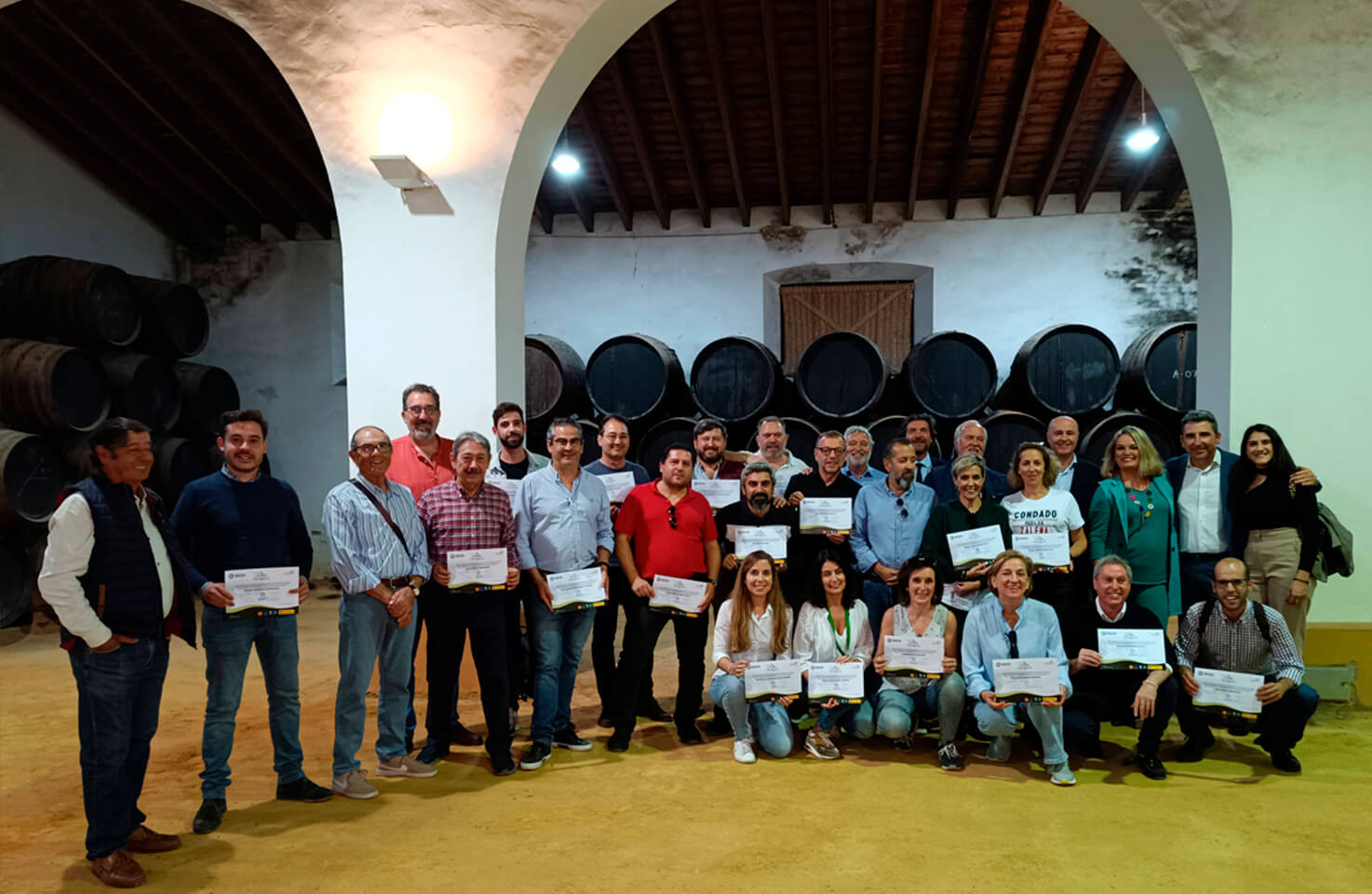 El Consejo Regulador de las denominaciones de origen protegidas Condado de Huelva, Vinagre del Condado de Huelva y Vino Naranja d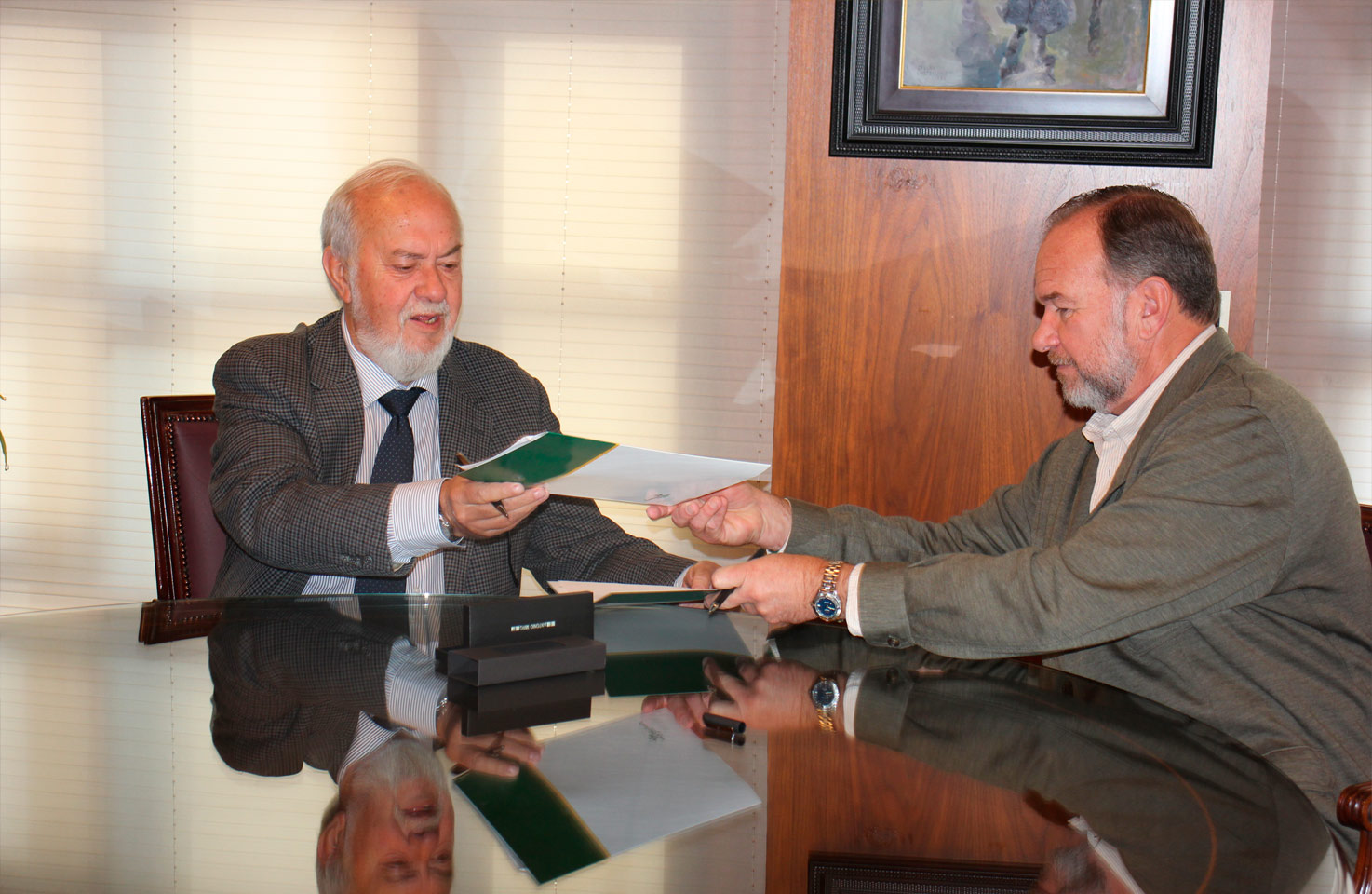 Fundación Caja Rural del Sur colabora con la DOP Condado de Huelva en promoción e investigación con la idea de apoyar l
European Union Aid
The Designations of Origin Huelva and Vino Naranja del Condado de Huelva Regulatory Board has received aid from the European Union through the European Agricultural Fund for Rural Development to promote its protected wines and vinegar.